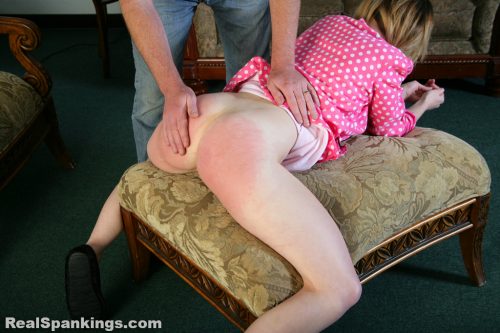 A few friends of mine were talking about it and what I realised was that we all meant different things when we talked of "a spanking. I would love to hear other parents take on this. My oldest, who is 11yrs. We spank with a hand, no object like a spoon or paddle. Claire, I don't know what that dude wrote, but what I do know is that your memory of that event and writing are amazing! I stood against the wall with my hands on my head next to my sister. Our dad left the paddle lying across both our backs and told us to hold our position until he got back.
THat sums it up for me.
Do you also spank on the bare bottom?
Trevor is only 10 months, we havent really spanked yet, but we will use a belt. And then our punishment would be over. My youngest is 8, and he's starting to get more spankings now. There was onlyvise against it for lots of reasons. My youngest always needed punishment instantly and quickly not to wait. The reason I hear more often is because that associates pain with Mommy or Daddy.